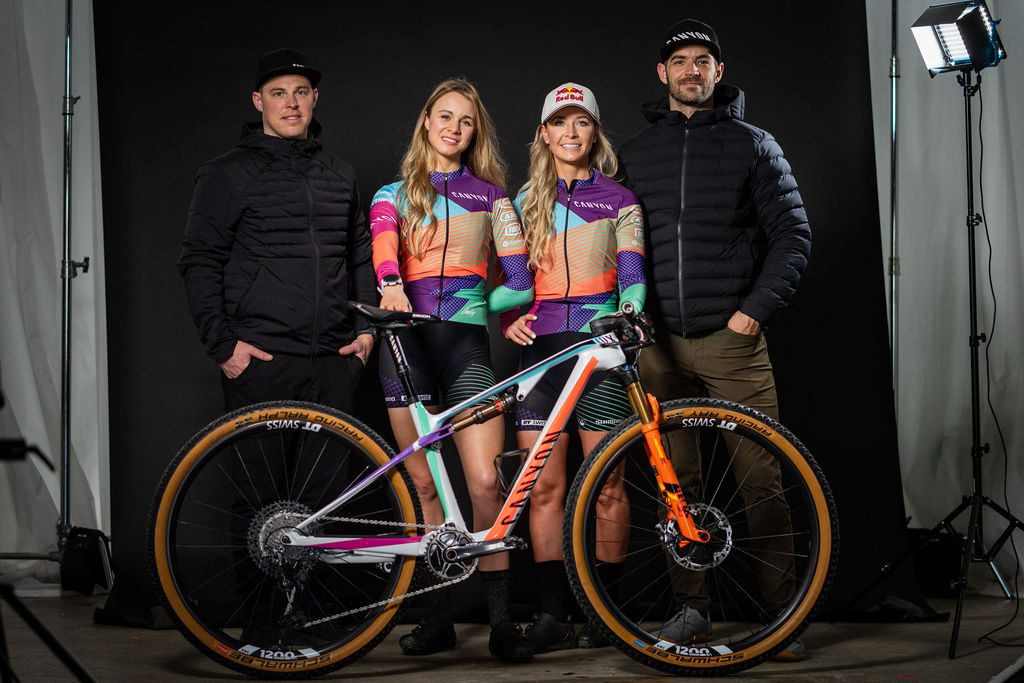 Managed by Adam Morka, this new racing team is focused on performance and a creative vision for the future.
When Canadian National Champion Emily Batty announced that she was leaving Trek Factory Racing, rumors flew as fans wondered where she would end up. In January, she announced her new partnership with Canyon bikes, and now the full details of her new team are ready to share with the world.
For more than two decades, Batty has been a staple in the cross-country mountain biking scene, with two World Championship bronze medals, two Olympic races, and a Pan-American Championship title in addition to multiple national champion titles to her name. Now, with the 2021 Olympic Games on the horizon, Batty's new team is ready to race.
Batty is joined by Canadian U23 National Champion Laurie Arsenault on the team. "It's a dream to be on a team like this one, and it's a great opportunity for me to learn from the best and with the best," Arsenault says. "I remember watching Emily at the Olympics and getting her first National title, and she was someone I wanted to be like. To be able to race on a team with her is fantastic—I've never been on a pro team before, so to be on a program that's this well-supported, I'm just so excited."
Keeping the team small in the first year of racing was an important decision for Morka, the team owner and race and marketing director. "We are taking a crawl, walk, run approach," he says. "We want to have a good year and prioritize quality over having a large squad—for now."
"I feel like it's taken years to reach this level of support. We've worked hard to connect within the cycling community and achieve performances at the highest level. A strong group of people supporting my dreams and aspirations in sport has allowed me to build our own race program and pursue this next chapter. I can't thank Canyon and all of the new team partners enough for believing in the team and everything I have yet to accomplish in mountain biking and sport. 2021, let's go!"